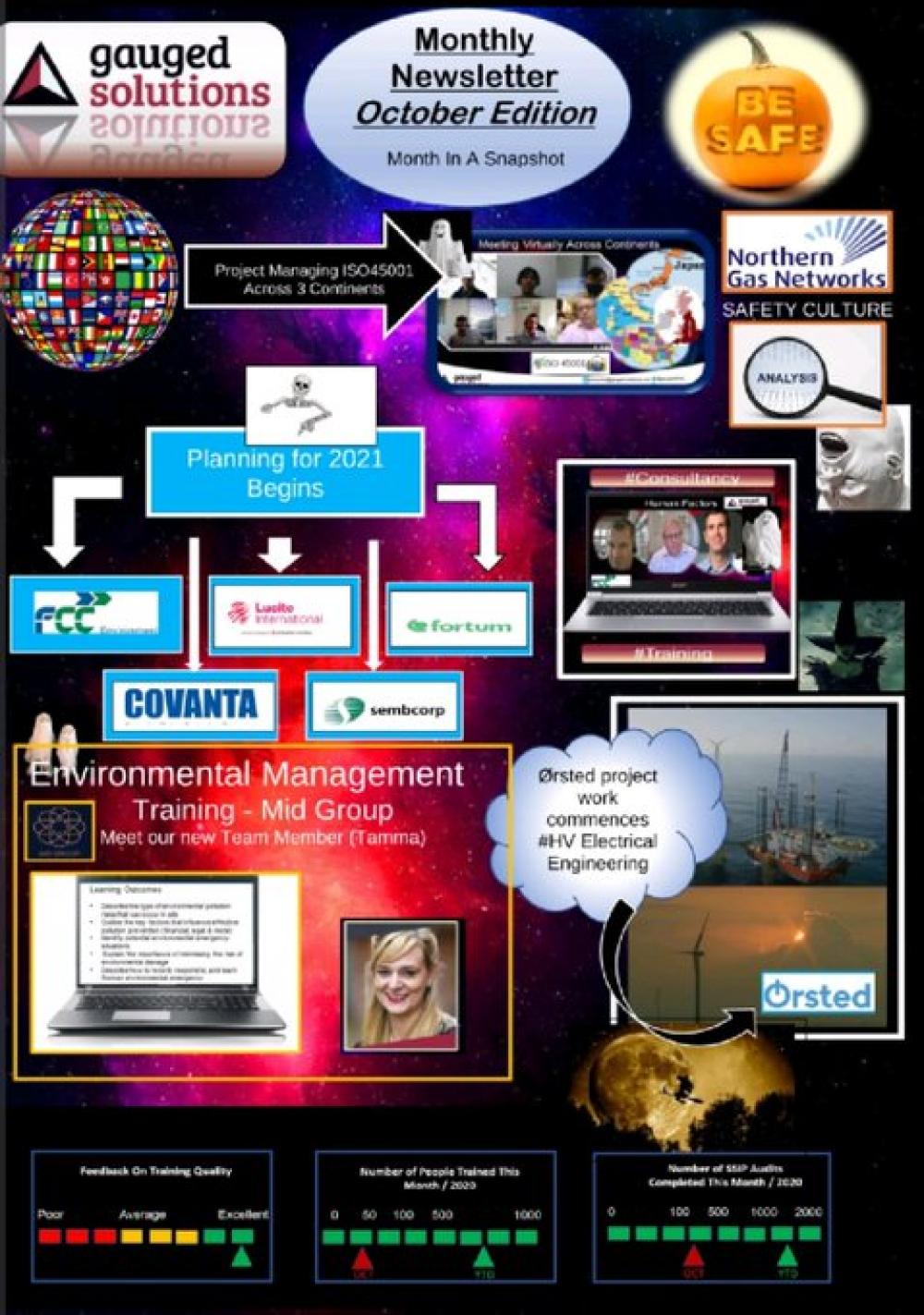 October is noted both for the end of British Summer Time as well as the additional hour in the month, the latter much appreciated by the GSL team given the busy period in October and for Q4 2021.
Engaged throughout the month, in continuing to deliver our suite of accredited courses through virtual technology and assisting clients on technical interview panels for senior management appointments, we also delivered our inaugural Pollution Prevention & Spill Response Course to much acclaim from our client and delegates.
In doing so we were delighted to welcome Tamma Carel to our GSL team. As Senior Environmental Associate, Tamma's scope of expertise includes:-
Delivery of bespoke and accredited environmental training

Design and development of environmental policies & management systems to meet legal & ISO14001 standards

Enabling organisations to align themselves to the UN sustainable goals
This month also witnessed the commencement the design and development of a bespoke health & safety management system for a major client, aligned to ISO45001, which commenced with a virtual kick-off meeting and introduction to ISO45001, demonstrating the commitment of the leadership within the organisation to the project.
October also marked the start of a comprehensive HV Electrical Engineering project with Ørsted, a key player in the renewable offshore windfarm sector as well as preparation for the delivery of key accredited leadership and safety training sessions on Teesside with number of key clients.
Following on with the September interviews with keyworkers in the North of England utilities sector a comprehensive survey was distributed throughout the organisation as part of the comprehensive safety culture review and we look forward to receiving the results for analysis.
For further information on any of the above or enquiries regarding our services please contact glenn@gauged-solutions.com or on 07425 160071.