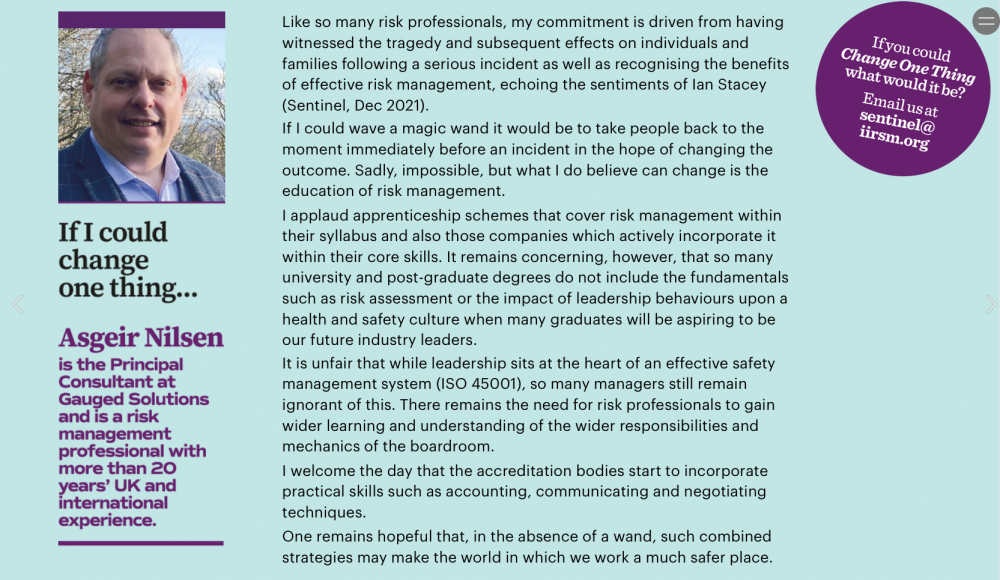 As a former personal injury lawyer, Corporate Head of HSEQ and subsequently a risk management consultant for some 15 years Asgeir is passionate about spreading the message of risk management and, in particular, the importance of leadership in influencing the culture within an organisation.
Commenting on the need for continuous improvement in the education of risk management - both in respect of training at degree and post-graduate levels - and the skills needed for risk managers to influence at corporate level - Asgeir was invited by IIRSM to give his views in a short article by IIRSM.
For further information in relation to any or our training, mentoring or wider services and how GSL may help your organisation or as a risk professional or leader in your business, please contact us at enquiries@gauged-solutions.com or 07425 160071.