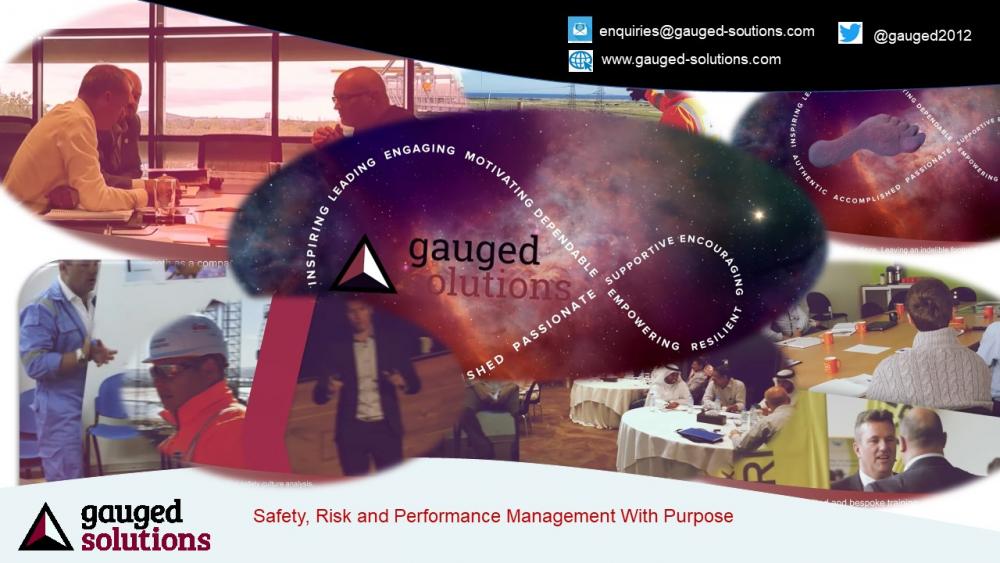 As we enter into a new decade and leave behind the last, I wanted to reflect on what a fantastic period the 10's has been for all those associated with Gauged Solutions. Having established the business in late 2011, we became what I would consider as fully operational in 2012 and have subsequently gone from strength to strength.
Having started with a handful of very loyal clients, who we will always remain grateful to, our client portfolio has exponentially increased to include over 150 different organisations across the globe.
Our initial product offering, outlined in our 2012-2017 business plan, was to deliver high quality behavioural safety training and consultancy services to a cross section of industries and achieve sustained market growth annually. Further investment in our consultants, including Masters level qualifications specialising in Human Factors, Leadership, Sustainability and Behavioural Change, means our award-winning reputation as innovators in this field is globally recognised.
The development of our portfolio of services has been augmented through the lens of our clients' requests and needs, to include Leadership Development, Executive Coaching, Organisational Change programmes and 1:2:1 coaching and mentoring.
Our updated five-year business plan, produced in 2017, was written to constantly challenge our way of thinking, ensuring our business model is sustainable and ask "what next …… and why"?
Determined to retain our "specialists in safety culture and leadership" brand, we also recognised the trust we have built with our clients and viewing Gauged Solutions as a "one stop shop" for their risk management training and consultancy services.
Consequently, we committed to a number of further commercial investments. These included becoming a licenced centre to deliver NEBOSH, IOSH and IIRSM training programmes to our clients directly including the brand new NEBOSH Health and Safety Leadership Excellence and the IOSH Corporate Governance programmes. Further investment was made in training our staff and associates to become licenced SSIP consultants, of which we now have 15 qualified auditors working daily to help SME type businesses attain various SSIP accreditations.
From the outset, we made a commitment in our business strategy to ensure that any external advertising was current. Given the changes outlined above we agreed that the website taking us to December 31st 2019 did not reflect our 2020 and beyond aspirations. As a result, we made further investment during 2019 to partake in a complete revamp of our website and commit to the production of a video showreel to accompany it. The new website is something we are extremely proud of, not just because of the time and effort that it has taken to produce it, nor the journey it shows we have all been on, but all of the additional features it adds to our service offerings, predominantly requested by our clients.
We now have an e-learning platform and are able to offer high quality IIRSM-approved e-learning safety-related training courses and which I encourage you to take a look at. They are excellent value, current and designed for those who struggle to take time away from the office to undertake face to face training.
Our new interactive website enables existing clients, prospective clients and individuals to navigate through it, view particular areas of interest, see where in the world we work, who we have worked with, case studies from the sectors we work in and, importantly, remain up to date with what is new in Gauged Solutions by reading the live twitter feeds and regular blogs.
I do hope you enjoy our new site. All that remains is to thank all of our clients, individual delegates and all of our stakeholders for your loyalty and level of service you provide and look forward to working with you in the coming years.
From all at Gauged Solutions, we wish you and your loved ones, a safe, healthy and successful 2020.
Regards
Glenn. E. Ridsdale