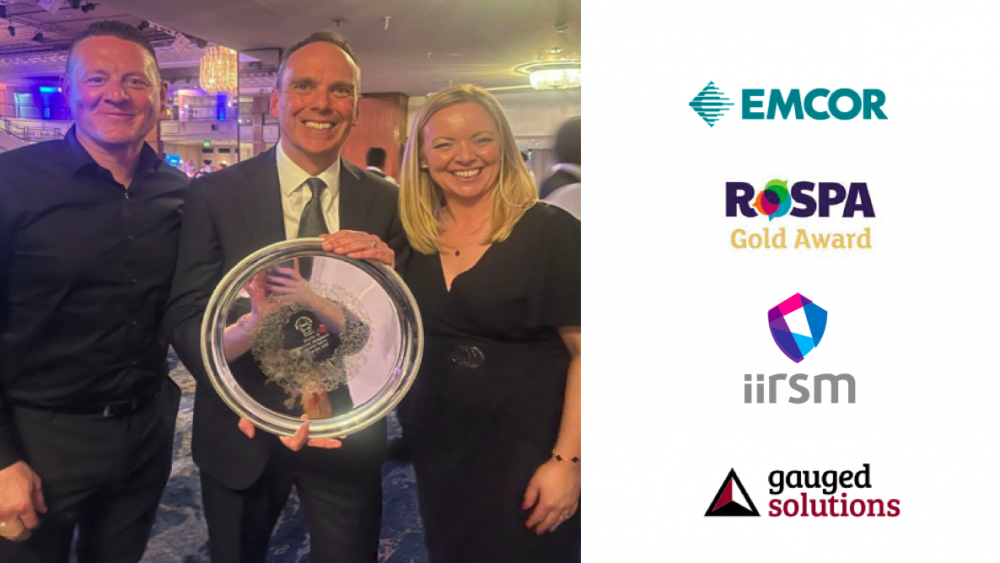 Gauged Solutions are delighted that one of our valued clients, EMCOR, a provider of critical infrastructure and facilities management, have won not 1 but 2 prestigious safety awards:-
RoSPA Gold Award
RoSPA (Royal Society for the Prevention of Accidents) recently presented the Gold Award to EMCOR for the outstanding safety management and safety performance they perform across multiple sites within their GSK Account (Pharmaceuticals).
IIRSM President's Commendation Award
Jonathan Gawthrop, Executive Director EMCOR, received the IIRSM President's Commendation Award for exceptional service to risk management and support to IIRSM (International Institute of Risk & Safety Management).
We are proud to be working with such companies and transformational leaders within our industry.